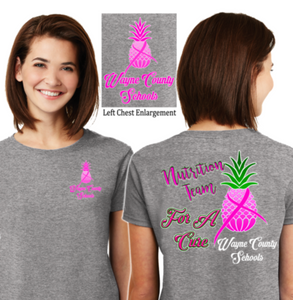 Whether you're launching your own clothing brand or a t-shirt-based marketing campaign to promote your company's product, service or cause, you'll need to pick the right printing company that could meet your requirements. The only way for you to find one is to get as much information as you can about them, their printing techniques, and more. While you can always conduct your research online when you're looking for the best printers to produce your Breast Cancer Awareness Shirts, it's extremely important to speak to any of their representatives and ask them these important questions: What Printing Method Do They...
---
Is this your first time to look for the right people to print your Autism Awareness Shirts? Since most individuals and companies prefer to choose the graphics and words they want on their tees, custom t-shirt printing has become increasingly popular nowadays. It's no wonder why Google gives you countless results every time you do a quick search of "t-shirt printing company" on any given day. The good news is, you don't have to feel overwhelmed or stressed out when you try to look for the right one for you. To help you out, check out this list of must-have...
---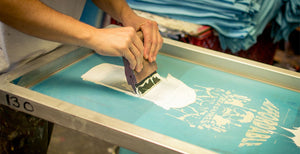 Screen-printing is one of the most popular ways of producing beautiful shirts in bulk. Here are some of the basics surrounding this process.   How it Works   In the traditional silk-screening approach, you start with a square wooden frame about the size of a T-shirt. Over this frame, you tightly stretch a piece of sheer fabric (originally silk, now polyester). This is the screen. Over this sheer fabric, you put a thin sheet of plastic into which you have cut holes where you want the ink to appear on the T-shirt. You can either cut the holes with a...
---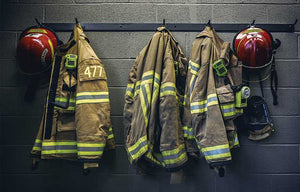 Many people are unaware of the other ways that firefighters give back to our cities and towns. Here are some ways that they help us in our daily lives.   Community Functions   In recent years it has become much more common for fire departments to also perform emergency medical functions as well as the traditional firefighting functions. So often times that involves the fire department housing ambulances as well as the Paramedics and EMTs that staff them. Firefighters have also traditionally been tasked with rescue duties prior to emergency medical workers talking over patient care. That includes car crashes,...
---
Every month the fire departments on the Iron Range take turns hosting Regional Fire Training but Wednesday night's  training was the first of its kind. "Tonight's class is on Cancer awareness," said Capt. Dustin Erickson of the Virginia Fire Dept.  According to the International Association of Firefighters, cancer is now the leading cause of death among firefighters. In the past decade, more than 60% of the names added to the IAFF Fallen Fire Fighter Memorial have died from occupational cancer. There isn't a national firefighter database yet to track the numbers, Congress is currently working on a bill but multiple studies...