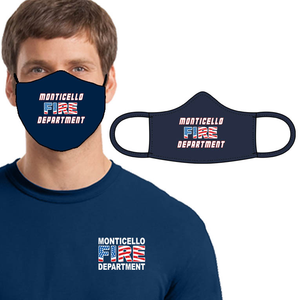 dovedesigns.com
GaiterSaver Face Covers (GS-FDFLAGFC)
Regular price
$ 9.95
$ 0.00
Protect your firefighters by
wearing these GaiterSaver face covers.
We are making these GaiterSaver face covers available starting at a tremendous price of
All GaiterSaver face covers can be
with your Department's Name.
Please allow 3-4 weeks for delivery.
with questions or pricing on other available items.
Our GaiterSaver by Dove Designs Pro face covers are NOT medical grade masks and are NOT meant to take the place of a N95 mask. They are not suitable for use in surgical settings or where there could be significant exposure to liquid, bodily or other hazardous fluids. Nor should they be used in a clinical setting or in the presence of a high-intensity heat source or flammable gas.
---
More from this collection